Become a part of our community of talented freelance writers. Sign up for our portal today.
Don't let your writing talent go to waste. Our freelancer writer portal connects you with clients who need your skills.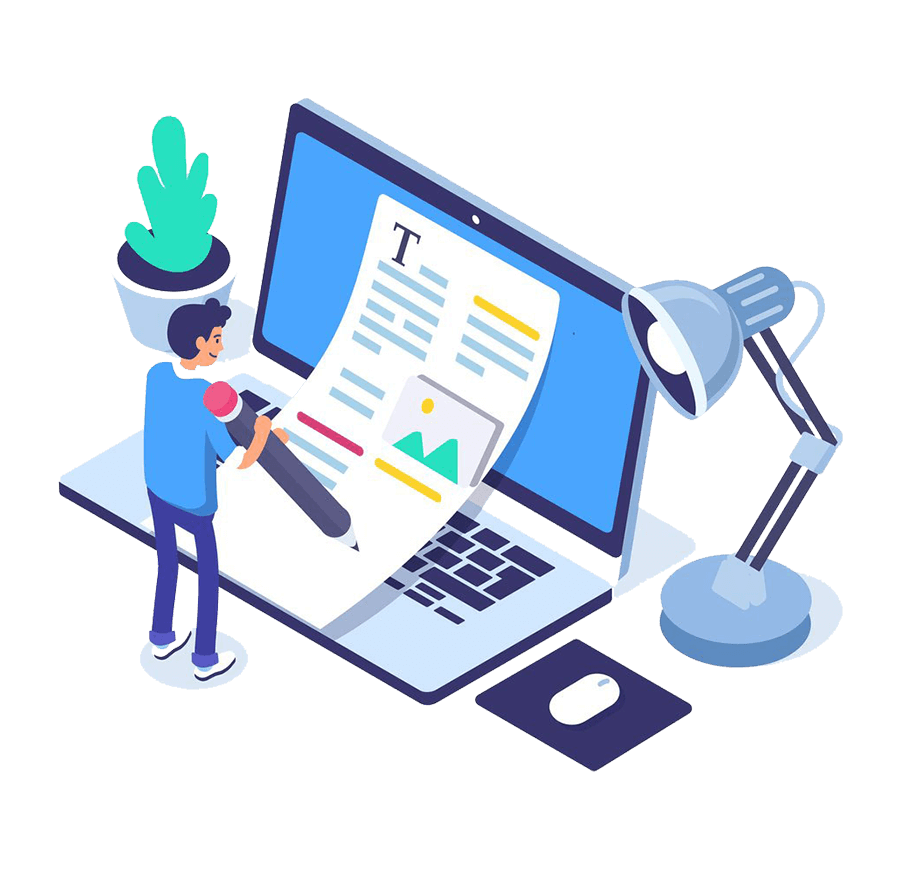 FAQs
Q. Why should I trust your company?
A. We understand that it is difficult to trust an online business, especially because of the proliferation of fraudulent freelance companies. However, we can assure you that we regard our writers as the PILLARS of our business. We provide you bimonthly payments so that you can work with complete peace of mind. We cannot put our business at risk by defrauding our writers. We do realize that the loss of talented writers is much greater than the cost of assignments you do for us.
We want continuous business and a long lasting mutually beneficial relationship with you. Once you start working for us, you will know how firmly we stick to this philosophy.
Q. How do I apply?
A. The application process is very easy. However, it depends on your current status:
If you are already selected: You simply have to fill up the registration form and wait for the administration staff to allow you access to our system. Once you have received your login information from the admin, you are free to make requests for assignments.
If you are not yet selected: You will have to go through our evaluation process. First of all, you have to fill up the registration form. Our HR team will then review your application and ask you to produce evidence of your education (i.e. scanned copies of degrees or transcript etc.). Once you provide this information, our HR team will assign you a written test in order to gauge your English writing skills and research capabilities. If you pass the test, you will be provided with login information to gain access to the system.
Q. How do I know that this job is for me?
A. It's very simple. If you believe you have:
Bachelor's, Master's or PhD degree
Excellent English writing skills
Ability to meet deadlines
Access to PC and the Internet
Then, this job is perfect for you!
Q. I'm a student. Can I do it as a part time job?
A. Yes of course. If you are acquiring higher education, this job can prove to be a blessing for you. Working as a writer at Research Eden, you can not only earn without limits, but also enhance your learning and exposure to international professional research writing.
Q. I already have a full time job. Can I become a part of Research Eden's writing team?
A. Definitely. Here at Research Eden, you will enjoy complete freedom as to when and how much you work. Because it is a freelance writing job opportunity, you will be able to design your own work schedules. You will be free to work and add to your existing stream of income when you have time. However, once you are assigned an order, you become completely responsible as well as accountable for it. We have several writers who are teachers, doctors and professionals, thus you can also support yourself financially and keep your knowledge updated by becoming a writer.
Q. What will be the status of my employment in Research Eden?
A. You will work as a freelance research writer in our company. At Research Eden, you will enjoy your rights and benefits following our terms and conditions. Please click here to learn more about our terms and conditions.
Q. Am I required to work on a specific number of assignments every month?
A. Certainly not. You are free to work as much or as little as convenient for you. However, the more you work, the more you earn.
Q. What if I'm unable to submit an assignment by the deadline?
A. The deadline, which is provided with every order or assignment, needs to be respected. When you make request for an order, you agree that you will submit the assignment on time. However, the deadlines can be extended in case of emergencies or sheer inability on the part of writer to finish in the given time. This can only be done with special permission from the customer as well as administration staff. Hence, if you feel that you will be unable to complete an assignment on deadline, you should inform the customer as well as the admin well before the deadline to accommodate any issues.
Q. How do I learn to use the system?
A. Once you gain access to our system, you will be able to view and request 'available orders.' Our system is very simple and easy to use. However, in order to use the system in an efficient and convenient manner, you should first of all carefully read through the 'News' and 'Resources' pages.
Q. Are any training opportunities available?
A. Yes, we give profound attention to training and development of our writing team. For this purpose, we will continuously remain engaged with you through our News and Resources page. You should frequently check these pages in order to consistently enhance your research writing aptitude.
You are encouraged to contact us online via the system or email us whenever you face any problem at any step of the research and writing process.